Still Life rendering for one of my weekly uni projects.
The water glass was probably the most challenging part of this project. In a nutshell your fluid geometry should slightly intersect with your glass geometry to get a realistic result.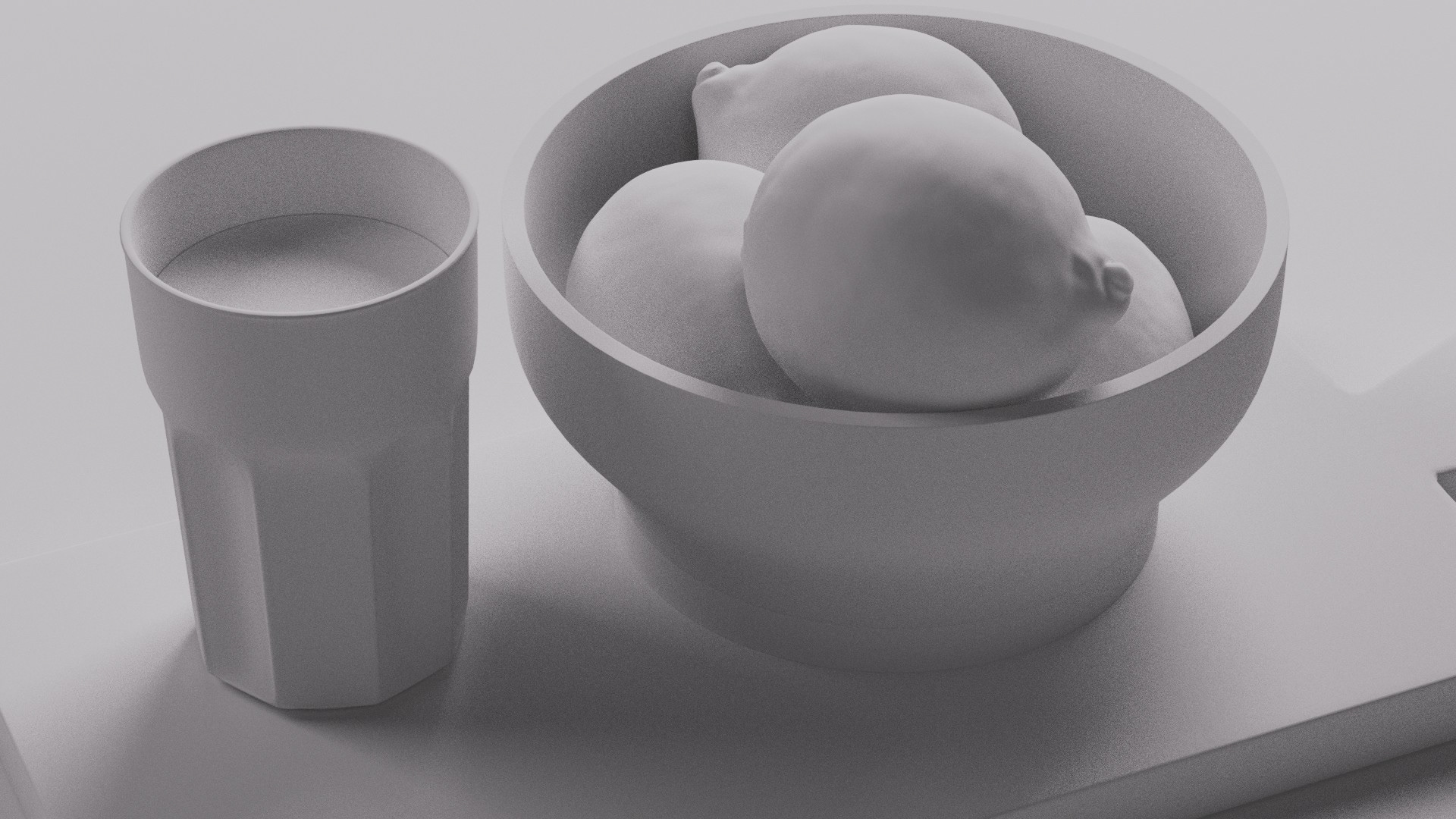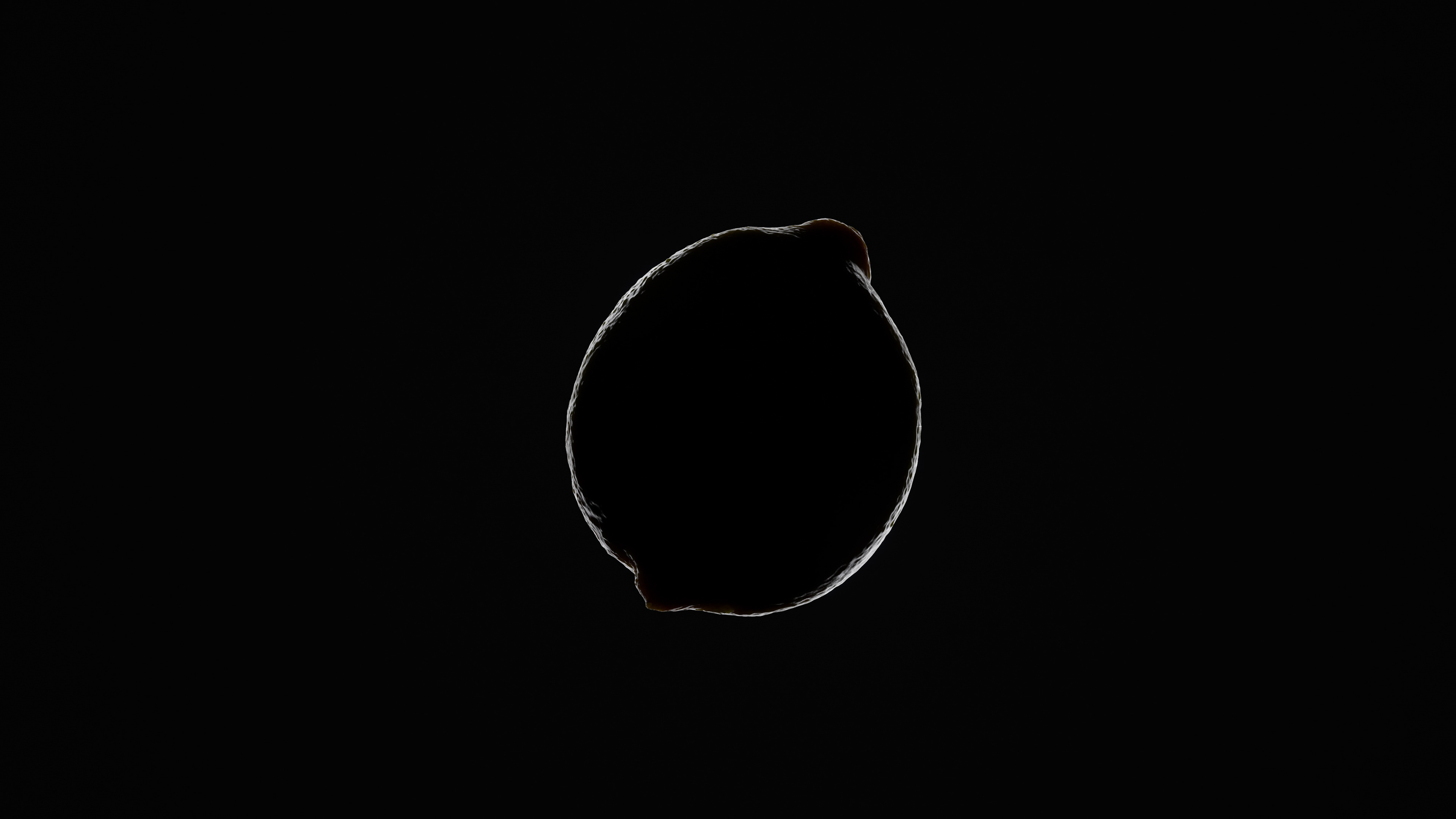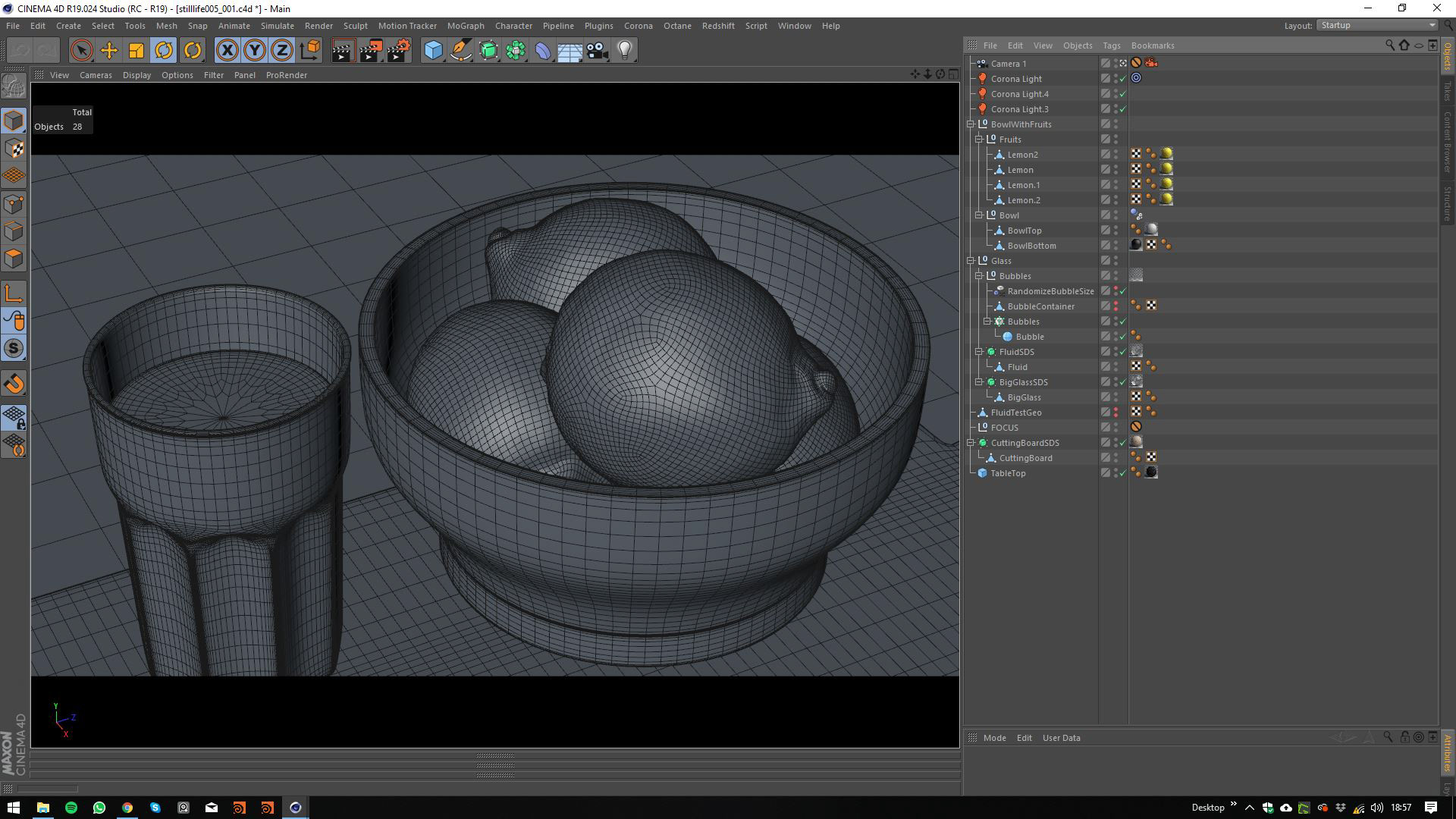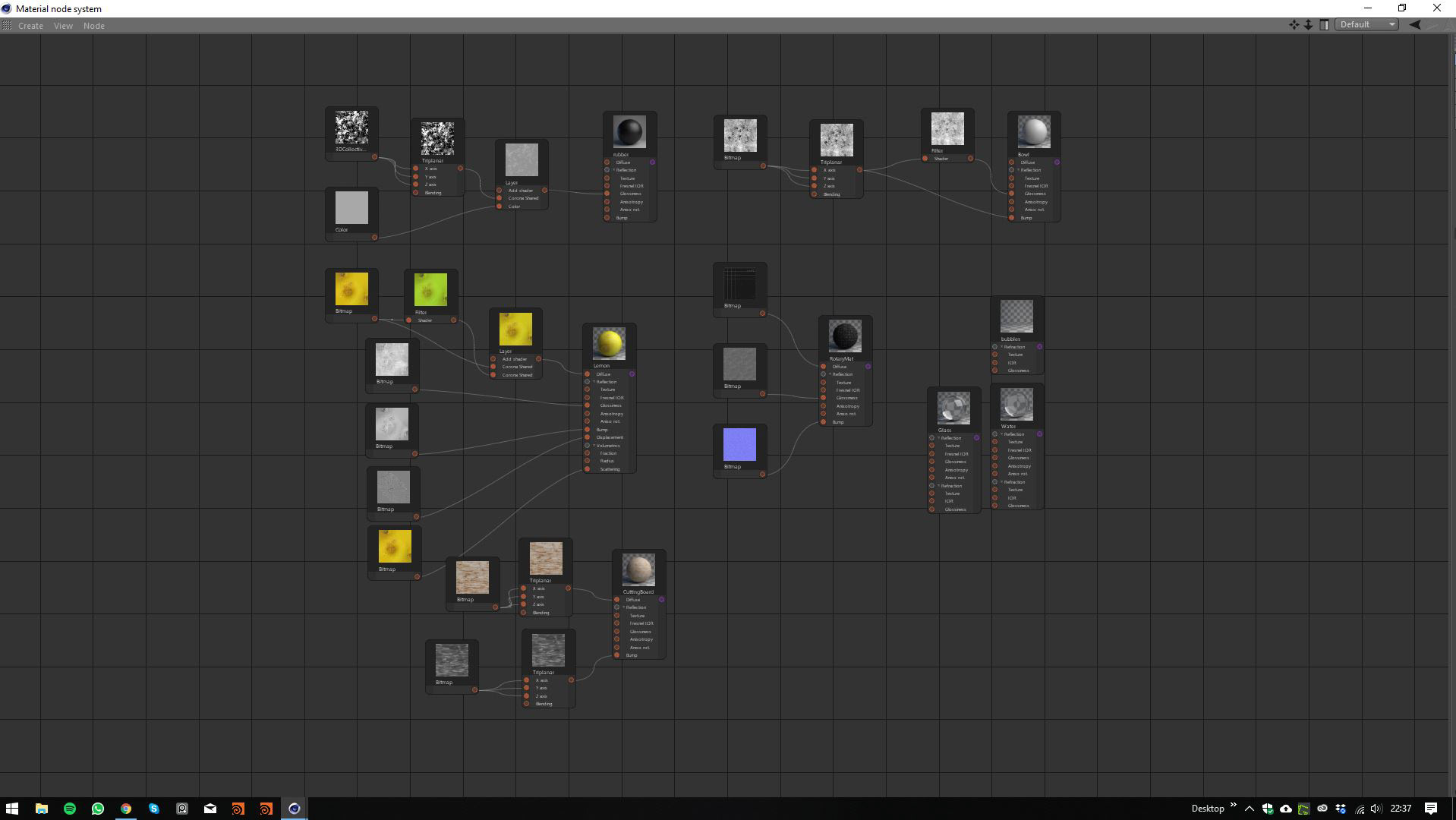 The scene took about 6h to create and the renders below took about 5h to render with a 5k resolution on an Intel i7 7700k @4.2Ghz. I used 75 samples in UHD Cache mode with very little denoising applied. No post processing was applied to the renders, they are straight from Corona's VFB.